Colm Larkin
Team Chair, NAEC team - Cyprus
Cyprus Space Exploration Organisation
In 2012, Colm became one of the first individuals invited to contribute their unique skillset to the vision of CSEO as Head of Junior Education and Outreach. He has been instrumental in promoting space and astronautics in Cyprus and around the world.
Appointed as NAEC until: Aug. 1, 2024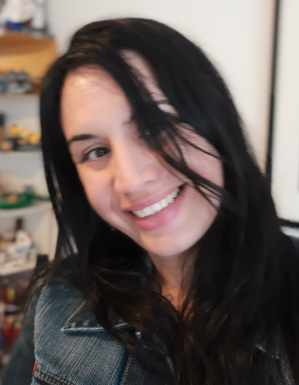 Konstantinou Maria
Team Member, NAEC team - Cyprus
Ecliptic Defence and Space Cyprus
Maria Konstantinou was born in Limassol, Cyprus. She earned her Bachelor's degree in Political Science and International Relations and her Law Degree from the National and Kapodistrian University in Athens and her Master's Degree in International Relations and European Studies from the University of Nicosia. For many years, she has been actively working in the field of CRM marketing and sales with a number of companies in Cyprus and in Greece. For the last eight years she has been managing one of the largest distribution businesses of essential technological accessories in the United Kingdom. While working in the UK and by leveraging her business, Maria has organised various fundraising activities for children's cancer charities. Lately, she completed a series of Engineering Project Management courses from Rice University as she has started managing projects for space developments in Cyprus.
Appointed as NAEC until: Aug. 1, 2024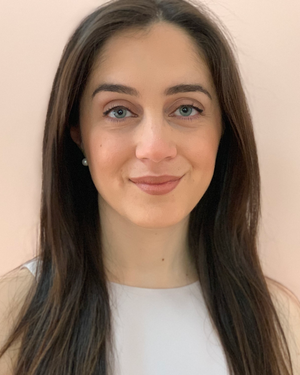 Christina Shailas
Team Member, NAEC team - Cyprus
The Heritage Private School
Christina Shailas is an educational technology specialist. Born and raised in New York City, Christina holds a Bachelor's degree from NYU in Mathematics and Political Science and a Master's degree from Columbia University in Mathematics Education. Christina worked as a mathematics teacher and technology integrationist at the Convent of the Sacred Heart, one of the top independent schools in Manhattan. Working closely with classroom teachers and management, Christina implements transformational methods of using technologies to enhance teaching and learning and improve efficiency. Christina moved to Cyprus and joined The Heritage Private School in Limassol as a technology integrationist with the purpose of further developing the school's educational technology program. Her passion for cutting-edge technology and natural ability to inspire others, intimate knowledge of teaching and learning, and down-to-earth style have resulted in countless successful trainings and presentations on topics related to online safety, eLearning, and EdTech policy. Christina's interest in Astronomy Education grew through her collaboration on school projects with the Cyprus Space Exploration Organisation (CSEO) and is now a member of Cyprus NAEC team.
Appointed as NAEC until: Aug. 1, 2024
Contact
Unfortunately this NAEC team has not selected a contact point yet. For more information please contact oae​atastro4edu.org.
---
---