This page describes an image

A gravitational lens magnifies one of the first stars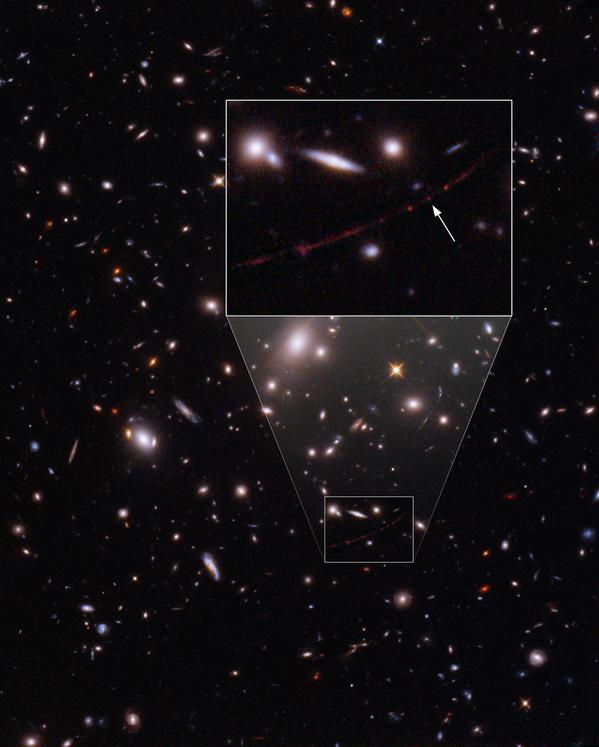 Captions in Different Languages:
Italian
Caption:
Questa immagine ingrandisce una stella che si é formata nel primo miliardo di anni dopo la nascita dell'Universo (a un redshift di 6,2). Il telescopio spaziale Hubble ha rilevato questa luce grazie ad un fenomeno definito come lente gravitazionale. Un massiccio ammasso di galassie posto tra l'osservatore e la stella fotografata crea un'immagine distorta e deformata della galassia madre e ne rivela le caratteristiche.
Credit:
NASA, ESA, B. Welch (JHU), D. Coe (STScI), A. Pagan (STScI)
Related glossary terms:
Gravitational Lens
,
Star
Caption translation status:
Approved by a reviewer
---
---