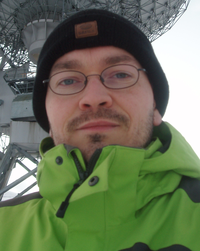 Dr Frédéric Pitout
Team Chair, NAEC team - France
Institut de recherche en astrophysique et planétologie
I obtained a dual PhD degree in Space Plasma Physics at Uppsala University in Sweden and in Astrophysics at Toulouse University in France. I worked at the European Space Agency in the Netherlands and at the Max-Planck Institute for extraterrestrial Physics in Germany. I now hold an assistant astronomer position at Midi-Pyrénées Observatory in Toulouse where I conduct my research on star-planet connections and planetary magnetospheres. I also work part-time at the research institute for science education in the working group called "Science, media and critical thinking". Last, I'm the president of the Liaison comity between teachers and astronomers (CLEA) and one of the NAEC France.
Appointed as NAEC until: Aug. 1, 2024
Dr Olga Suarez
Team Contact Person, NAEC team - France
Observatoire de la Cote d'Azur
olga.suarez​
at
oca.eu
As the head of the educational and scientific outreach office of the Observatoire de la Côte d'Azur I manage the team in charge of the activities related to the teachers and the students, from 3 to 18 years-old.
Appointed as NAEC until: Aug. 1, 2024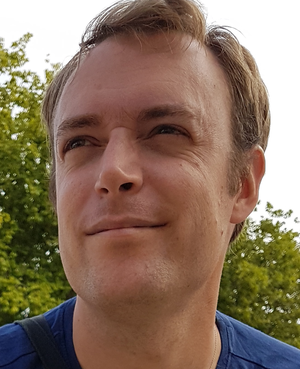 Dr Thomas Appere
Team Member, NAEC team - France
Lycee Saint Paul, Vannes
I am a Physics agrégé professor teaching Physics, Chemistry and Computer Science at St Paul high school in Vannes (Britanny, France). I also teach Astrophysics in International Baccalaureate IB. I hold a PhD in Planetary Sciences with a specialization in hyperspectral remote sensing. I studied the seasonal processes on Mars during my PhD and the radiative transfer in the atmosphere and surface of Titan when I was a post-doc fellow.I share my passion for space exploration with my students by involving them in current planetary missions.As a member of the Comity for Teachers and Professional Astronomers (CLEA), I am strongly involved in astronomy for education. I give astronomy lessons to teachers from primary school to high school.Besides, I am a Space Treasure Hunter, processing pictures taken by spacecrafts exploring the Solar System that I share during public outreach conferences.
Appointed as NAEC until: Aug. 1, 2024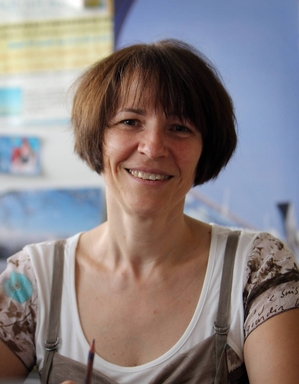 Nathalie Brouillet
Team Member, NAEC team - France
Laboratory of astrophysics of Bordeaux
After obtaining a PhD in Physics at the University of Bordeaux in 1989, I have been an Alexander van Humboldt fellow at the Max-Planck-Institut für Radioastronomie in Bonn, Germany, for 2 years. I am now an astronomer at the Laboratory of Astrophysics of Bordeaux since 1991. My field of research is the study of the interstellar medium and star formation. I am in charge of the conservation and promotion of the astronomical heritage of the Observatory of Bordeaux and, in 2009, I was responsible in the Aquitaine region for the International Year of Astronomy. I teach physics and courses in personal and professional project for the students at the university, and I use to go in classrooms to interact with children and to work with teachers on astronomical projects.
I really enjoy sharing my knowledge with the children and the general public.
Appointed as NAEC until: Aug. 1, 2024
Contact
To get in touch with the NAEC team for France please contact:
Dr Olga Suarez via olga.suarez​atoca.eu

---
---