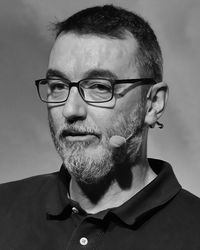 Juan Ángel Vaquerizo
Team Chair and Contact Person, NAEC team - Spain
Centro de Astrobiología (CAB, CSIC-INTA)
jvaquerizog​
at
cab.inta-csic.es
After 15 years as science teacher, I joined the National Institute of Aerospace Technology (INTA) in 2007 as educational manager of the PARTNeR project (partner.cab.inta-csic.es). In 2009 I joined the Education & Public Outreach Department (Unidad de Cultura Científica, UCC) of the Centro de Astrobiología (CAB, CSIC-INTA) as head of educational projects. Since 2016, I am working as UCC Officer. The main goal of the UCC is to disseminate the scientific advances in the field of astrobiology.
I also worked as scientific and content curator in exhibitions on space exploration: "Mars, the Conquest of a Dream" (2017) and "After the Moon. Exploring the Limits of Space" (2019).
Finally, I am member of the Spanish Royal Physics Society (Teaching of Physics Group) and member of the Spanish Society of Astronomy (Astronomy Teaching and Dissemination Group). I am currently working as researcher in Science Education, focused on the Teaching and Learning of Astronomy and Astrobiology. I have recently published my first outreach book "Mars and the enigma of life" (in Spanish).
Appointed as NAEC until: Aug. 1, 2024
---
---